Hear from our customers why they love Dreasy





















The perfect blend - after countless cycles of formulating and testiing.
How Dreasy Helps To Prevent Hangovers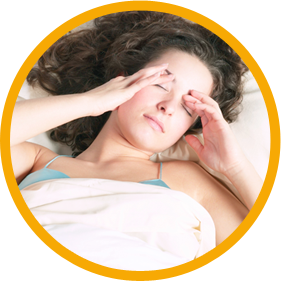 Key ingredient of Dreasy is NAC.
NAC increases Glutathione levels3.
More Glutathione means Acetaldehydeis broken down and eliminated more quickly and effectively3.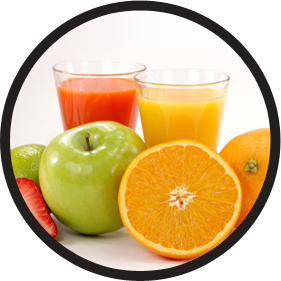 ALA
Vitamin C
Vitamin B6 & B12
Magnesium Glycinate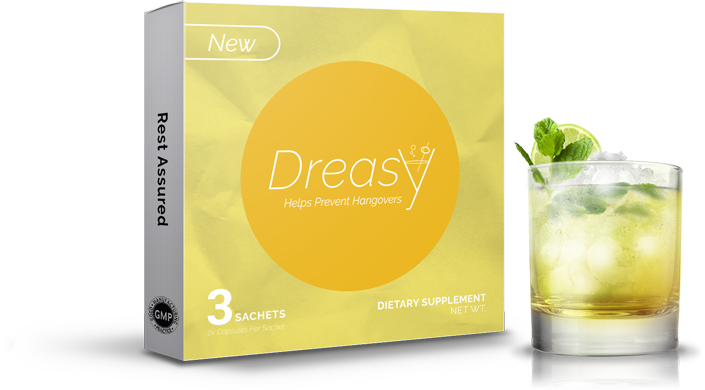 Dreasy will help you achieve a hangoverfree morning after!
Every ingredient is tested in a GMP-registered lab.
Dreasy Is Proven To Be Safe And Effective.
A potent antioxidant that helps to regulate blood sugar so that you won't crash the morning after. It also helps to restore Vitamin C and Vitamin E levels in your body, giving you more power to fight free radical exposure.
An important antioxidant that helps the body to produce Glutathione to help break down alcohol. It also helps to shield your body from free radical exposure which is the main cause of aging and fatigue.
This essential mineral works together with Vitamin C to help break down the alcohol. It also gives you an energy boost to help you get through the next day!
Boosts Glutathione (GLUE-THAT-THIGH-ON) level to help reduce alcohol toxicity. This is also a great nutrient that helps to protect your liver from the effects of the booze.
Replenishes essential B-vitamins (B6, and B12) that your body has excreted along with the alcohol. It also gets your metabolism running to flush out toxins.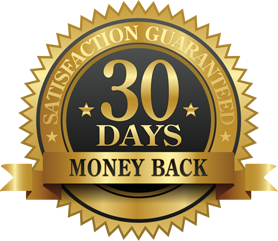 100% Risk Free. We Guarantee
It's simple. Try the product and see the results for yourself. We are so sure you'll be happy with your purchase that we offer "30-Day Money Back Guarantee" to ensure your satisfaction of Dreasy.
If for any reason you are not completely satisfied, just email us at ANY TIME, we'll refund you 100% of your price. Just contact us at support@godreasy.com to speak to a customer care specialist about our 30-Day Money-Back Guarantee.